Since IAM's founding in 2000, we have proudly sponsored over 200 independent projects, producers, and organizations that have successfully used art, media, and culture as powerful tools for social empowerment, civil participation, and community engagement. Here are just a few of our former affiliate projects.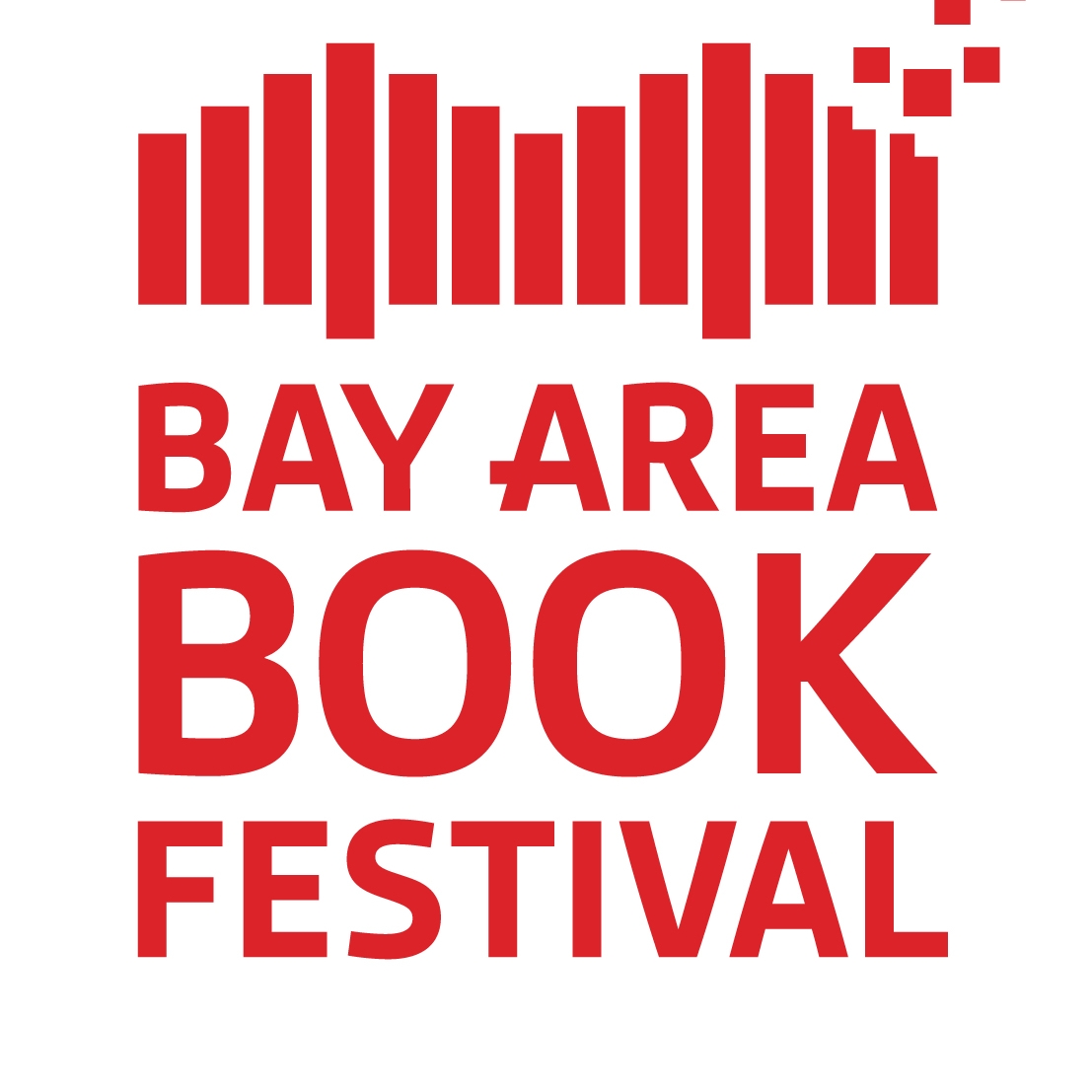 A core program of the Foundation for the Future of Literature and Literacy, the Bay Area Book Festival is a major indoor/outdoor free literary event that takes place in downtown Berkeley on the first weekend of June each year, all day Saturday and Sunday. It presents 300 leading authors – from Northern California and around the nation and world – in nearly 150 keynotes, interviews, panels and performances, all with opportunities for the audience to interact with the authors. In 2016, the Foundation was issued its 501(c)(3) status.
Founded in 2006, The Bay Bridged become recognized nationwide as a leading source for San Francisco Bay Area independent music through an award-winning music blog and podcast series, as well as a series of acclaimed music festival events including the Phono del Sol Music & Food Festival and The Bay Brewed Rock & Roll Beer Festival. In 2014, The Bay Bridged was issued its 501(c)(3) status.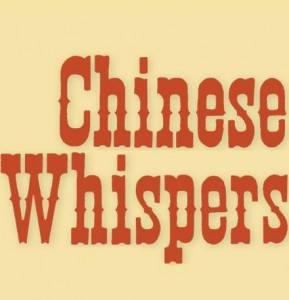 Chinese Whispers is an ongoing research and storytelling project about the Chinese who helped build the railroads, enterprises, and settlements of the American West. Chinese Whispers looks beyond this historical amnesia to reclaim and retell forgotten community memories, and reinvigorate cultural heritage. Our storytelling productions uncover stories that have been passed down over generations at different sites, and engages members of local communities in the retelling of their local Chinese whispers.
Our research and interdisciplinary art expedition Chinese Whispers: Bay Chronicles uncovers the overlooked 100 year history of Chinese shrimp fishing around SF Bay, through sailings on a replica 19th c. shrimp junk, along with place-based public programming. A pilot production, Chinese Whispers: Sierra Stories, took place in the Sierra Nevada Foothills in 2009.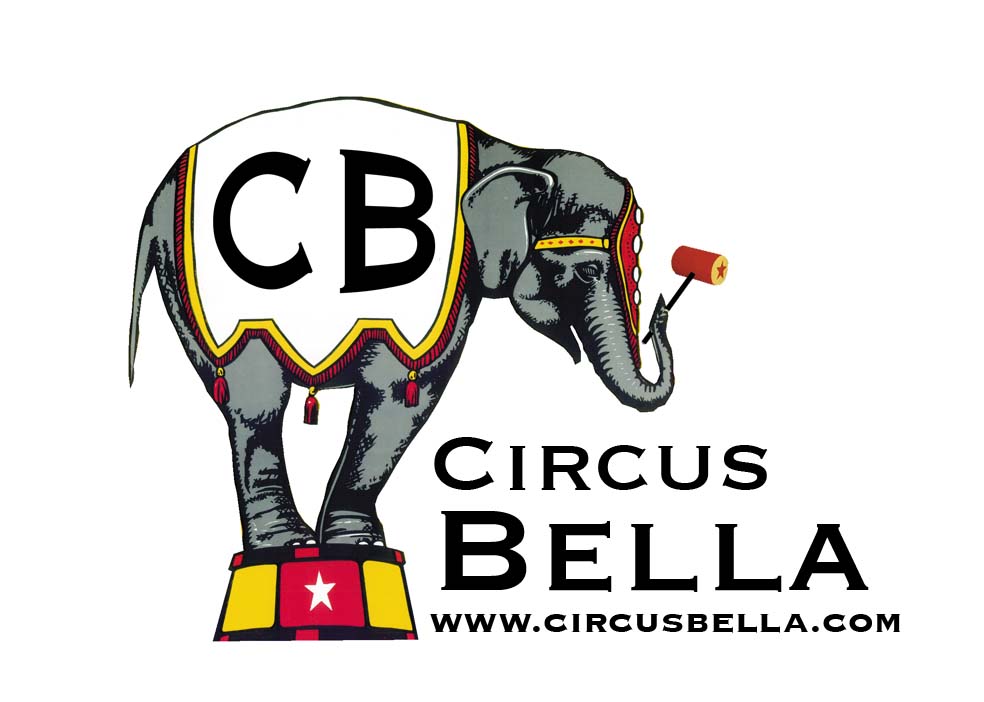 Circus Bella is a full-force, non-stop kaleidoscope of thrilling feats of balance and strength, elegant demonstrations of grace and poise, and outrageous humor of slapstick antics. The circus showcases static trapeze, rope walking, a 9-person juggling act, contortion, hula hoop, original clowning, and more. Founded in 2008 by Abigail Munn and David Hunt, Circus Bella brings the magic of the open-air, single ring to audiences of all ages. Circus Bella was granted 501(c)(3) status in 2016.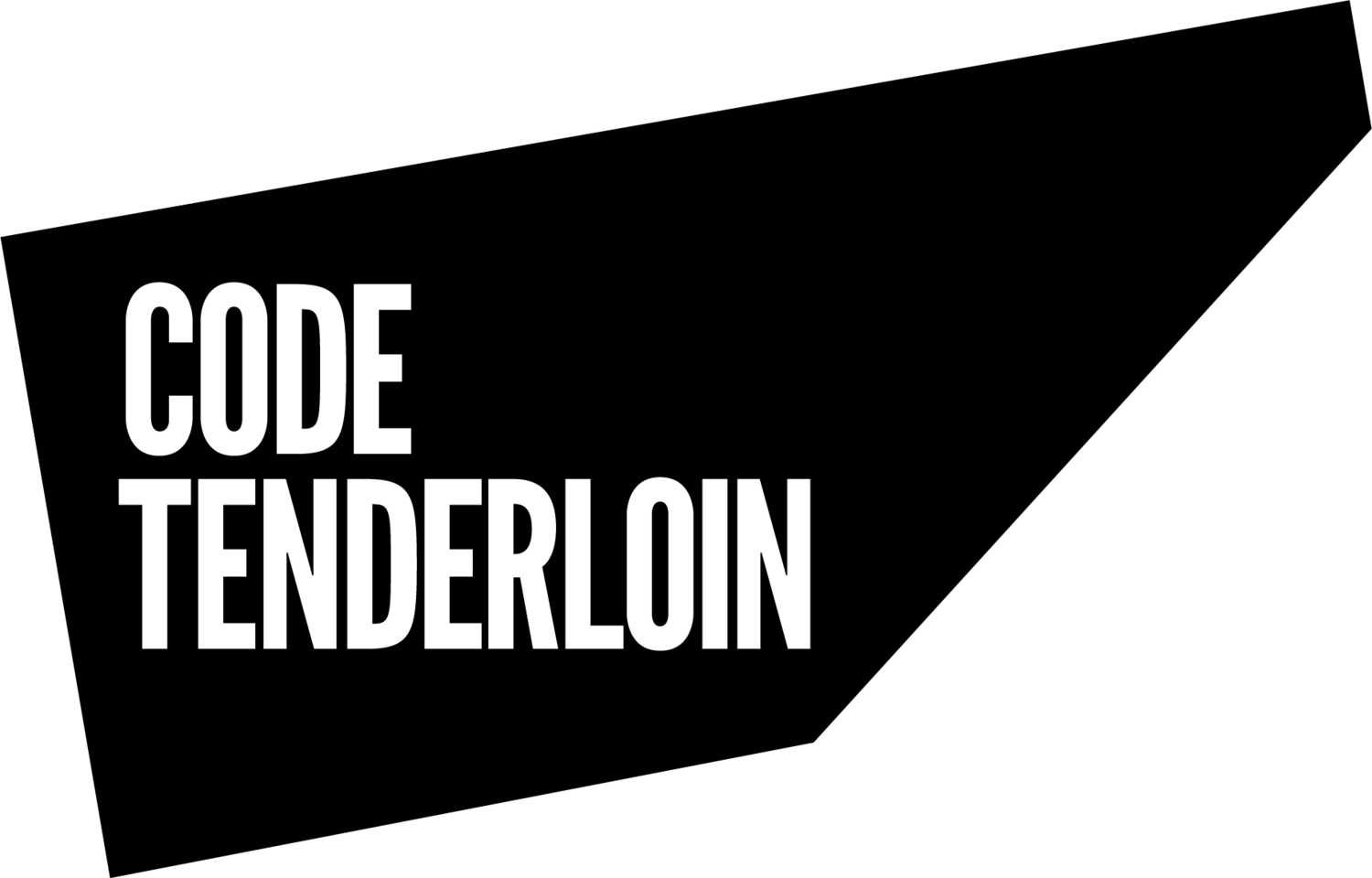 Code Tenderloin is a workforce development nonprofit that aims to secure long term employment for underserved communities in San Francisco. Founded in 2015 by Del Seymour as part of Tenderloin Walking Tours, Code Tenderloin removes barriers that keep people from securing long term employment, such as finances, legal, soft skills, childcare, transportation, and education. Code Tenderloin currently offers two programs that incorporate both soft and hard skills training - Job Readiness + Interview Course and Code Ramp. Our goal is for our students to gain and retain permanent jobs with strong growth prospects. All classes are 100% free and run by volunteers.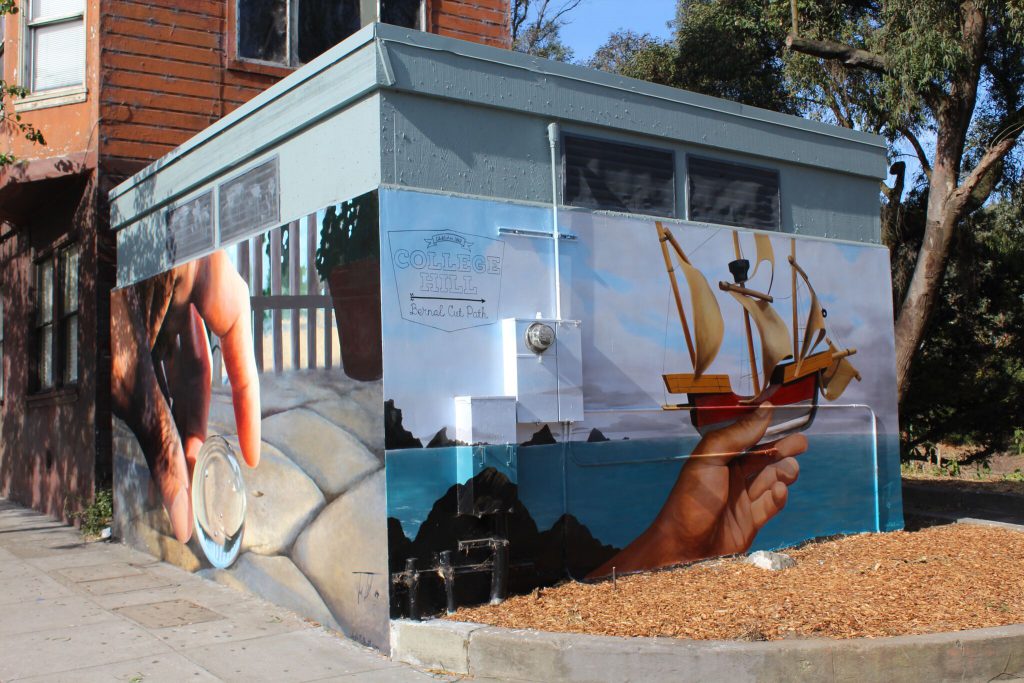 The College Hill Mural Project was a central component of the College Hill Neighborhood Association's (The Lost Tribe of) College Hill Awareness & Beautification Project and its mission to beautify and build awareness of the College Hill neighborhood in San Francisco.
In July 2015, the San Francisco Arts Commission approved muralist Josh Talbott's "Discovery 2" design for placement on a public building managed by the San Francisco Department of Public Works at 3600 Mission at Appleton, at the mouth of the Bernal Cut Path.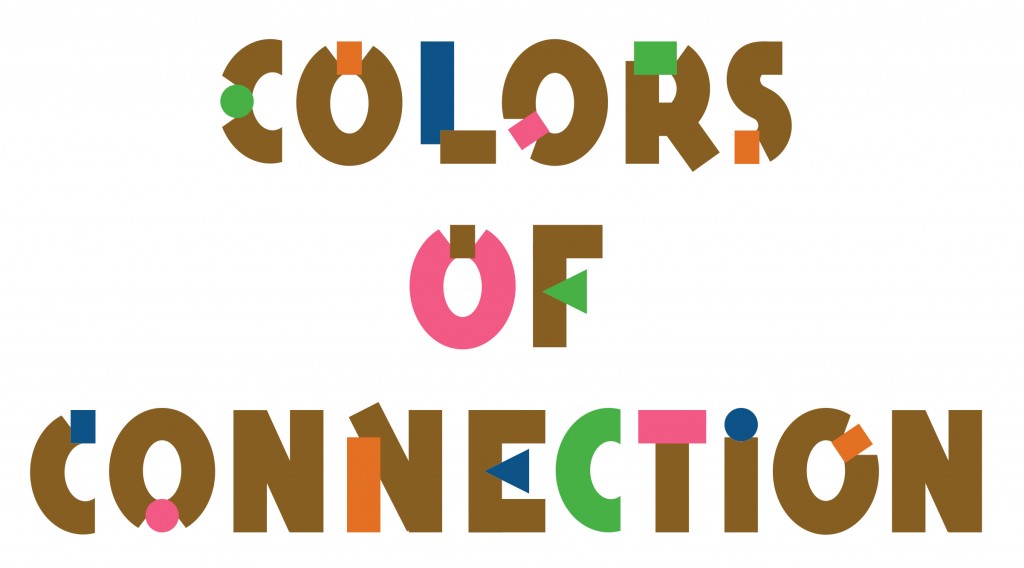 Established in 2010, Colors of Connection is an organization working with youth and public art that enables connections between people and communities through creative expression. Colors of Connection envisions a world where the arts are universally accessible and celebrated. Their mission is to nurture hope, cultivate well-being, and promote development in disadvantaged youth and societies worldwide through community-based art and through advocacy for art in education. Colors of Connection was granted 501(c)(3) status in 2016.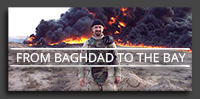 From Baghdad to the Bay is a feature documentary by Erin Palmquist. Premiering in 2018, From Baghdad to the Bay follows the journey of an Iraqi refugee and former translator for the US military.  Wrongfully accused of being a double agent, tortured by the US, and ostracized from his family and country, Ghazwan Alsharif struggled to rebuild his life in the United States while coming out as an openly gay man.  Winner of 6 festival awards, including Best Documentary by Cinequest, Best Film Outshine Miami, and Best First Time Feature Filmmaker by GI Film Festival.

Imprint.City is a San Francisco non-profit organization with a mission to cultivate urban art in order to vitalize community.  Imprint.City's programs are dedicated to advancing art, culture and community development in urban areas while expanding professional and artistic development opportunities for urban artists.  These programs feature art creation, community events, and artist development.  Their premiere event is the annual BayviewLIVE street festival.  In 2015, Imprint.City was granted 501(c)(3) status.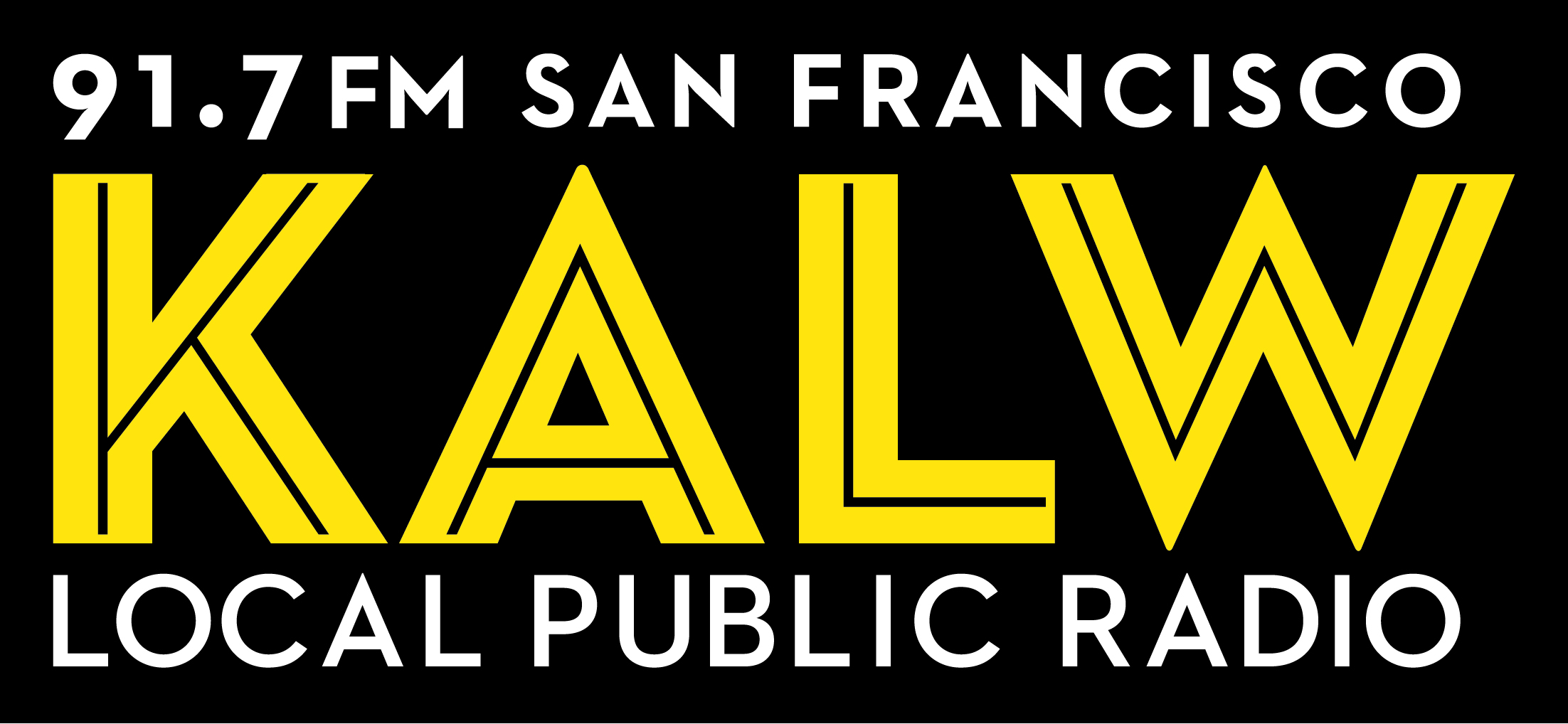 KALW Public Media, the Bay Area's 91.7 FM station, serves the public with independent, innovative, and trusted local and global news, music, and cultural programming. KALW has an incredible 80-year history and a promising future built on decades of contributions from dedicated volunteers, listeners, leaders, donors, programmers, and producers.  IAM supported KALW's transition to becoming a separate and independent 501(c)(3) organization in 2019.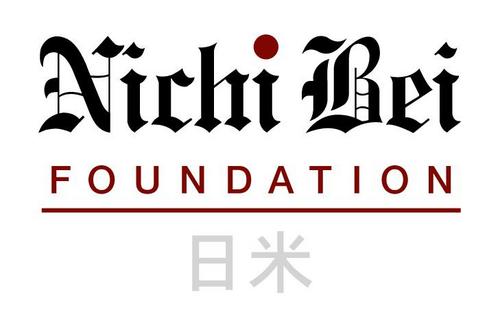 The Nichi Bei Foundation is an educational and charitable nonprofit organization dedicated to supporting Japanese American community organizations, shedding light on community issues, and documenting the community's history.  The Nichi Bei Foundation is the parent organization and publisher of Nichi Bei Weekly, the first ethnic nonprofit newspaper of its kind in the country.  Born in one of the worst economic climates in decades, with virtually no seed money, the pioneering rebirth of the Nichi Bei Foundation and the Nichi Bei Weekly has become one of the most inspired community movements in recent memory.  The Nichi Bei Foundation was granted its 501(c)(3) status in 2014.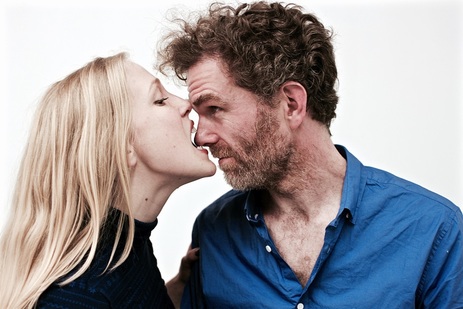 NOW FOR NOW was a multimedia physical theater piece about embarrassing things, created and performed by theater artists Mark Jackson and Megan Trout.  Three relationships between a woman and man a generation apart – a daughter and father, a student and teacher, a romance – are explored over 40 years of life. NOW FOR NOW premiered at Z Space in San Francisco in July 2015, with a second outing in February 2016 at the Ashby Stage in Berkeley.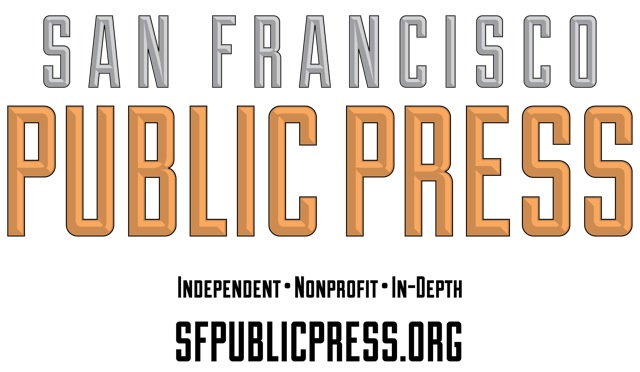 San Francisco Public Press is a local nonprofit, noncommercial news organization that publishes a website and quarterly newspaper.  We do for print and Web journalism what public broadcasting has done for radio and television.  In six years, we have established a reputation in the community for producing high-impact in-depth reporting projects on a wide range of topics.  Our teams of seasoned journalists explain complex local policy issues in an accessible way, investigating problems and reporting on ideas for tangible solutions.  In 2010, the San Francisco Public Press ­was awarded the SPJ Northern California Award for Excellence in Journalism and Freedom of Information Award.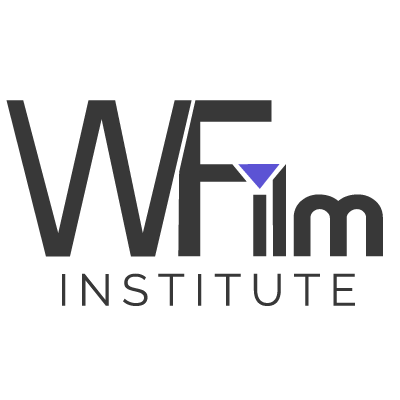 WFILM, the Women's Film Institute was the producer of the San Francisco Women's International Film Festival, the Reel Women Workshop & Shorts Tour, and the Generation HERstory Media Arts Project for SF Bay Area girls from 2005 to 2019.  
It all starts with critical facilities and the D.I.Y. gumption to go Set Things Right. WFILM founder Scarlett Shepard got out of the film program at SF State wondering why there are so few women movie directors in the mainstream. She founded the San Francisco Women's International Film Festival to provide a venue for women in film, and eight years later WFILM blossomed with additional workshops, shorts, and youth programs.